Contact Anita Sadaty, M.D.
Dr. Sadaty's practice specializes in all aspects of women's health care, offering a comprehensive range of gynecologic, preventative care, hormone balancing, integrative medicine, radiologic and aesthetic services to suit women's growing health care needs. Dr. Sadaty speaks English and Spanish fluently.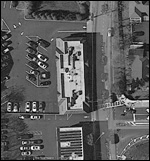 Office Location:
55 Bryant Avenue
Roslyn, NY 11576
Phone: 516.801.1313
Fax: 516.801.1510
To view a map or get directions, please visit
Google Maps
or
Mapquest
.
Business Hours:
Our office is open Monday through Friday. We offer early morning and late evening appointments: 10AM to 5PM Monday through Thursday - 10AM to 1PM Fridays